Sooooo, I'll be starting another round of 100 days for The Glad Game tomorrow.

I am feeling the need to do so because lately I've kind of been in a little funk or slight depression (even though people who know me may say I don't look it) but it's been a hard year or so where issues have just been piling up for me. Truth be told I am the only one in my household who has employment and not only do I have the usual bills to pay (including school fees) but then my house is really needing to be gutted out and renovated, my yard is needing to be cleared down and I have a very bad termite issue. To be real the funds to do it all is just not there. Sometimes it is emotionally draining but I do my best with what I have at my disposal and I pray a whole lot. :-) I have neighbors who constantly talk about my house, my yard , what they think I do have from what I don't have and I used to let that bother me ... but I don't now.

I have gotten to a place where I feel like people can talk all they want to but unless they know your struggle and are willing to help then they are only part of the problem and not the solution and it really is not worth the time to even worry about what is being said. Some even get to the point where they are welcomed into my house and my close inner circle and yet instead of asking if I am needing help or anything they rather have their own meetings or discussions about things which they really are not 100% sure about. Here again ... it is what it is and people are people and will gossip regardless if you're doing good or bad. :-) Life goes on!! :-) You learn to forgive but not necessarily forget and move on.

There are people who don't always have your best interest at heart. Some even wait for you to fail or some even try to manipulate situations where drama comes your way. God will always show you signs of these type that should be avoided because they can and will break your spirit if you allow them to. Whatever you do don't allow the devil to win. You are here for a purpose, for a reason and for a time. Do not allow negative people to dictate what your life will be all about.

I have seen a lot over the past few years in the papers and have known persons who have attempted or succeeded at suicide. In my view this should never be an option for anyone to choose. It hurts my soul to see how my people are suffering whether it be physical, mental or financial and to choose death over life. It just saddens me. :-( I mean I don't know about ya'll but I enjoy breathing ... I mean I am just getting over the flu and let me tell you being stuffed up and congested had me ALL UP IN MY FEELINGS!!! Breathing and having life is just awesome!

In my short life I have been through my only child being born sick with

Hirshprung's Disease

and needing surgery within the 1st week of his life and then again within the 6th month of his life and survive. I have been through the whole love found, love lost with some drama and love found again situation which had me an emotional wreck the whole first 8 years of my son's life but I made it through. I lost my mother in 2009 to Hemochromatosis

very unexpectedly (well that is what is listed on her death certificate but I still have reservations about that). To go from not knowing what was wrong to finding out she was stage 4 (last stage) of the disease and her liver was failing all within less than 1 month was hard and still is hard to fathom. She was the main breadwinner of the household and I was just thrown in the position without any type of warning or understanding and trust that is not an easy thing if not really mentally prepared for it. It's just me, my 11 year old son and my dad and believe me ... It een easy!!! BUT I know with God's help and guidance things will be ok and will continue to get better.




Which brings me back to The Glad Game .... throughout the struggles and tribulations and stress ... there are always lessons and wisdom to gain from them all and chances for new and better

beginnings

. The Glad Game is just a way to appreciate all what is around you despite the drama and shade and BS that may be trying to bring you down.




If you have been feeling some type of way lately ... join me in The Glad Game. I will try to post everyday for the 100 days :-)

On Another Note ....

The Bahamas Crisis Centre

provides help for men, women and children.

24-hour Hotline- 328-0922

Office Number: (242) 322-4999

Fax Number: (242) 328-7824


Email: bahamascrisiscentre@yahoo.com and bahamascrisiscentre@gmail.com
Office Hours: 9:45 am - 5:30 m Mondays, Thursdays and Fridays
Clinic Hours: 4:00 pm - 8:00 pm Tuesdays and Wednesdays Walk-Ins are welcome.
Powered by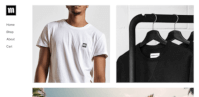 Create your own unique website with customizable templates.