"Join me on the Bridge" is an annual celebration held on International Women's Day, March 8th. In its fourth year in Grand Bahama,

"Join me on the Bridge" is part of one of the biggest women's rights campaigns in the world. What started as a gathering of Rwandan and Congolese women on a bridge connecting their two countries, showing that women could build bridges of peace and hope for the future, has sparked what is is today a massive global movement.

The concept is simple: March 8th, women, men and children will be standing in solidarity with others from all over the world who are celebrating the achievements of generations of women before us while shining a spotlight on the issues still facing women in The Bahamas and around the world.

You may find out more on the event's public

Facebook page

.
Powered by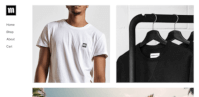 Create your own unique website with customizable templates.