Job Opportunity:

Looking for a lady with Good Communication skills: E.g.: (Great talker), Someone who can Function without Directives, Computer Savvy, Vision and Passion, Someone to Partner with in bringing Several Lucrative Projects to Fruition. Email: nitrofilmz@gmail.com or Whatsapp 421-6112 for more information.

#aonceinalifetimeopportunity

---

---

---

US Embassy Nassau Bahamas
ANNOUNCEMENT NUMBER: 15-07 POSITION:

General Services Office Supply Clerk FSN-4; FP-AA

OPENING DATE:

May 14, 2015

CLOSING DATE:

June 4, 2015

WORK HOURS: 40 hours/week (Full Time)

All ordinarily residents (or) applicants (

See Appendix A

) must have the required work and /or residency permits to be eligible for consideration.

U.S. Embassy, Nassau is seeking an individual for the position of General Services Office Supply Clerk in the General Services Section.

BASIC FUNCTION OF POSITION

The incumbent reports directly to the Supply supervisor and assists with managing incoming and outgoing expendable and non-expendable property; key responsibilities also include placing property in proper storage, recording the movement of property in and out of the Warehouse, and keeping the Embassy warehouse in an organized condition.
Powered by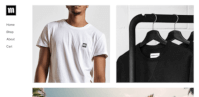 Create your own unique website with customizable templates.