Cans For Kids is a non-profit organization located in Nassau, New Providence, Bahamas, founded in 1998 by Ginny McKinney. Mrs. McKinney is a longtime environmental and social activist, as well as president of the first environmentally conscious waste management company (Waste Not Ltd.) and composting company (Green Systems Ltd.) in the Bahamas. A densifier (located at Waste Not) compresses the aluminum cans into briquettes which are then shipped to a reclamation centre in the U.S. where they are processed into new aluminum.

Cans made from aluminum are recycled over and over as the material is not weakened or compromised by the process. 99% of all beer cans and 95% of all soda cans are made from aluminum. It takes only 5% of the energy to recycle aluminum than it takes to produce it from Bauxite, its raw source. The three main goals of the organization are to:


Reduce the amount of solid waste that ends up at landfills,
Enlighten the public on the long-term benefits of recycling, and
Raise funds for kids in the Bahamas.

Schools and youth organizations are provided with large containers for their collected aluminum cans. Once the containers are full, Cans for Kids picks up the collected cans and drops them off at Waste Not Ltd.'s premises. Cans for Kids also has drop-off locations throughout the island where the general public can bring their aluminum cans. Locations Are:


Bahamas National Trust

Sandyport Gas Station

New Providence Community, Blake Rd.



Wastenot Limited at the Landfill, Harold Road

Atlantis Marina (between the two bridges)
Stafford Creak Lodge, Andros


Contacts Are: Cans for Kids Bahamas
P.O. Box SS-6203 | Nassau, Bahamas
Tel: 242.341.8514 | 242.394.8880
Fax: 242.361.7510
E-mail: cansforkidsbahamaislands@yahoo.com To keep up to date you can also check out their facebook page

!

---

NB: Cans for Kids accepts aluminum cans ONLY.
Cans made from tin or other metals cannot not be accepted.
Powered by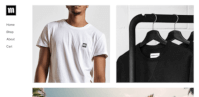 Create your own unique website with customizable templates.