Nassau, Bahamas / Washington, DC (November 20, 2017): On September 8th, the very day "The Woman Behind The Business Retreat" was supposed to begin - Hurricane Irma plowed through the Caribbean causing the United States based non-profit to postpone the retreat until November 24th. The later date has afforded the group an opportunity to enhance the experience for attendees by adding the Prime Minister's Wife, Patricia Minnis to deliver the opening address and National R&B Christian Recording​ ​Artist:​ ​Tasha​ ​Page​ ​Lockhart​ ​to​ ​perform​ ​during​ ​the​ ​closing​ ​ceremony.


Full Press Release About New Dates For The Retreat


Three aspiring women entrepreneurs from

the United States

and the

Bahamas

were recently recognized as the 2017 international recipients of "The Woman Behind The Business Retreat" scholarship. This distinguished award affords women entrepreneurs an opportunity to learn from and build international relations with business owners, c-suite level executives and their peers in the entrepreneurial sector.

"Establishing a strong support base is one of the many keys to building a successful business," says

Angel Livas

, founder of the non-profit, The Woman Behind The Business. "That's where The Woman Behind Business creates an ecosphere for women business owners to expand collaborative partnerships with women internationally."
Powered by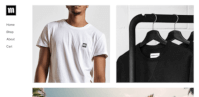 Create your own unique website with customizable templates.