Sexual violence is a widespread problem Sexual violence includes rape, incest, child sexual assault, ritual abuse, non-stranger rape, statutory rape, marital or partner rape, sexual exploitation, sexual contact, sexual harassment, exposure, and voyeurism. It is a crime typically motivated by the desire to control, humiliate, and/or harm — not by sexual desire. Sexual violence violates a person's trust and feelings of safety. It happens to people of all ages, races, genders, sexual orientations, religions, professions, incomes, and ethnicities.

---

---

THE Bahamas leads the Caribbean in the number of recorded rapes followed by St Vincent, the Grenadines and Jamaica, a new report by the National Task Force for Gender Based Violence revealed yesterday. Taken from Tribune Article Feb. 16 2016.

---

The Bahamas Crisis Centre

---

The Crisis Centre is a non-profit, ideologically independent organization primarily pledged to respond to the needs of all victims of sexual, physical and psychological abuse.

The Centre also advocates for legislative and societal protection of survivors and raises public consciousness through education and information.

Contact Information:



24-hour Hotline- 328-0922




Office Number: (242) 322-4999




Fax Number: (242) 328-7824


Email: bahamascrisiscentre@yahoo.com and bahamascrisiscentre@gmail.com
Office Hours: 9:45 am - 5:30 m Mondays, Thursdays and Fridays
Clinic Hours: 4:00 pm - 8:00 pm Tuesdays and Wednesdays Walk-Ins are welcome :-)
Follow us on Twitter @BahaCrisisHelp




My Story Time​

I was just entering the 10th grade and just had started a new school. I had two aunts working in the downtown area that were not too far in distance from each other. One worked at a regular office and the other one worked at a clothing store.

At times when one of my aunts would pick me up from school I would walk the downtown stretch to visit the other one. Once I finished my visit I would either walk back just before knocking off time (which was 5 p.m.) or wait to be collected.

On one such occasion I decided that after doing my homework I would take the walk to go and visit my aunt at the clothing store. As I walked along I loved to look at the various window showcases of the shops in the area. There were many jewelry, clothing, bags and shoe stores that always had nice things on display to look at. Block after block was nothing but a sea of people passing going about their business. People from all walks of life ... from the common street beggar to the ever revered tourist all just roaming and walking the busy sidewalks.

As I passed one block a gentleman came out from nowhere and grabbed me by the arm. I was shocked and frighted because firstly I didn't know this man nor had I ever had anyone approach me in such a manner while walking in the area. The man held on to my arm and told me not to make a sound and proceeded to push me in the direction of a secluded alleyway.

Again, I did not know what to do other than what the man told me to do and I was genuinely afraid. The man who seemed to be very intoxicated pinned me against the wall and told me that he would kill me if I screamed out or drew any attention to our location. At this point with tears running down my face I begged for him to let me go. He ignored my pleas which only seemed to make him more irate. Again he asked me to be quiet or he would kill me. Yeah, I know what you're thinking. How is it that not once did the thought run in my head to kick or punch or scream very loud to try and get away? Well let me just say fear is always a factor and fear of the unknown is and was paralyzing.

Gripped with fear I closed my eyes as he pinned my body to the wall with his own heavy weight. Holding one of my hands, he used his other free hand to slide his fingers under my skirt. He pulled my underwear to one side and started to fondle me. This was the first time any male with the exception of my physician during a pap smear touched my vaginal area. I never imagined the first time a man would touch me so intimately would be violating me. He asked me if I liked it and I just kept quiet. He asked me again in a much more forceful tone and I said no and asked him to stop. He kept fondling me with his fingers even stopping to smell if any aroma was left on his hands. This event seemed to go on forever to me when in actuality looking back at it ... it's been about 15 minutes since this whole ordeal started.

All of a sudden the man stopped and looked at me. I wasn't sure what was to happen next. Was he going to rape or kill me? What was he about to do? He took some of his weight off of me, grabbed me and told me that if I told anyone what had happened he will come looking for me and kill me. I still had on my school uniform which helped him in convincing me that he could in fact locate me if needed be.

He then walked me out of the alleyway still firmly attached to my arm and still whispering threats as we walked down the busy sidewalk. Even though there were tears still dripping from my eyes I tried to look for help in subtle ways from those passerby. Unfortunately, it seemed people only saw a young school girl with a much older man holding on to her. I believe in all honesty think that due to the times people saw nothing more than a sugar daddy scenario. This was confirmed after the only person to stop me and this man told me how it was disgraceful that a school girl could be walking around with such an older man for a boyfriend and that I should be in my books and not men.

>>>>>>>>

SIDE NOTE .... (It wasn't until months later on did I find out that the person who stopped us was a friend of my grandmother. The only way I knew was that my grandmother said to me out the blue, don't be like those other girls walking down Bay Street with those fellas! You have plenty time for boys! Get your education!) ....

>>>>>>>>>>>

This was it I thought! I thought this was my chance to say something about how I was just violated by the man holding on to me and that he was not my boyfriend. When I was about to say something the man pushed me fast and hard to keep moving. I felt defeated and embarrassed and ashamed that I probably didn't do more to get away. Deep down I kept saying to myself I should have just yelled or did something more.

We got to a point where it was another empty alleyway. He took me through and I thought right there that I was going to be raped and left for dead. However, the man pushed me on the floor and he ran away leaving me there stunned. I was in disbelief of the whole ordeal. By this time it's been almost 30 minutes since my walk began to this point.

I got up, I looked around and I tried to walk as quickly as I could to my aunt's clothing store. Once I got there I ran straight into the bathroom took a seat on the toilet seat and cried every humiliating tear I could muster from my eyes. I had never felt so violated and dirty and down right just disappointed in myself. I kept thinking how did this happen? What could I have done differently? Should I tell? Should I keep quiet? What would happen if I told? Would he come looking for me for real? Can I give a good description of this guy? All of these thoughts just swirled in my head as the tears just ran down my cheeks. I decided to keep quiet. Looking back at it years later, I should have told someone right then and there, but I was too afraid.

I got up off the toilet seat and went to the mirror to try fix my face before I went out to my aunt. I splashed my face with some cold water and tried to get it together so I could at least try and get through the rest of the afternoon and then ride home.

Finally satisfied by the way my face was looking I garnered some energy and got my composure together and opened the bathroom door and started walking towards the front of the store.

My aunt was sitting on the side the display window eating her favorite cheese and crackers. I loved going by my aunt's shop and spending time. I was able to see all the comings and goings of the other businesses in the area. Her store was smack dab in the center of the shopping hub downtown. She was also close to the local courts and the House Of Assembly so I could see all who was going to do legal battle during a particular day. It was exciting and different from doing the norm. My aunt and I sat and ate cheese and crackers and chatted up customers who came in the store.

Despite what transpired earlier I was able to push that deep, deep in my mind long enough for me to get through the rest of the afternoon. I was back and forth to the bathroom to cry but used the excuse of me having too much water to drink to my aunt. I got collected at 5:30 p.m. that day. I went home and still did not tell a soul. I don't know how I was able to do it to this day and keep quiet about it for so long.

As I found out holding things in as dramatic as that was not a good idea and can and did come back to haunt me. I did not confide in anyone about what had happened not family, not friends (keep in mind I didn't really keep much friends either) and also it being that I had just started a new school and new grade, I didn't really develop close friendships yet. Weeks had passed and even though I was overwhelmed I still kept it together as best until one day I lost it.

To this day (I am now 38 years old) I do not know how it happened or exactly when it started to unravel but the secret was slowly eating away at me and the guilt and shame I felt inside started to seep out and change my whole personality and mannerisms. I am sure EVERYONE in my class thought I was loosing my mind. And if any of you that was in class with me (you know who you are lol) is reading this please know that at the time I had no clue why I was acting the way I was. So if you thought I was crazy ... I really wasn't.

I started to act out at home, not wanting to go to school. I thought I was hearing other people's thoughts as in mind reading and I thought people could hear mine. I could not sleep, it was almost as if I was possessed by something. I had the full on melt down! I was doing extra poorly in school and THAT was a first for me as I was doing pretty fine prior. And do you know even though all this was happening I STILL said nothing?

Months went by and I ended up seeing a therapist to find out what was happening to me. My mother knew how I was acting was not me and she wanted answers. Now, anyone that knows me personally can tell you I tend to take on a lot and I do tend to keep things in (yes I still do keep things in at times) and I tend to block things out and I can be very good at it but it doesn't last long. As everyone around me was trying to analyze me, school was quickly coming to a close and I was falling apart STILL not putting two and two together and STILL not realizing what the real issue was. My mother and I were called to the principal's office and of course I failed my grade and was threatened with being put back and not being allowed to go into grade 11. I bawled and when I said I bawled I mean snotty, drippy tears streaming bawling. My mother was at her wits end with me as I still refused to go back to school and I STILL didn't say anything.

It so happened that prior to that horrible day I had gotten a scholarship to attend a college course abroad for the summer in Music and English. My mother and I ended up going as she thought I needed a change and maybe that would sort me out. THAT turned out to be one of the best summers I ever had in my life! I felt free and I met new people from different places and I got to do my favorite subjects which was Music and English. I was at a performing arts school and I loved it there! I am a island girl though and was ready to come back home when the course finished. I didn't think about what happened or anything negative, I was in the moment of pure bliss. It was on the plane ride back home where my mom and I made the decision to move me yet again and send me to a new school to finish out grades 11 and 12.

I will forever be grateful for that decision in all honesty because THAT changed my whole outlook and life. I do not know what to call it but when school began and as nervous as I was starting a whole NEW school year in a NEW school once again, I felt really 'ok' and like a whole new person. I felt like whatever had 'possessed' me had been taken away. To this day I cannot fully explain it but my attitude changed, I was glad to go to school, my grades improved, I felt lighter in some respects. Despite that though the secret still remained hovering over me, lingering deep deep in the crevices of my emotions and memories.

It was not until years later when I was speaking to a friend of mine who is a Therapist that I actually was able to put two and two together. The trauma, the guilt and anger along with keeping what had occurred a secret for so long just overtook me and almost destroyed me in the process. Even though the school had nothing to do with what happened ... it was associated with it because of the time frame and wearing my uniform etc. It was only when I left the environment in which the secret kept resurfacing that I was able to release some of it and as the years went by I spoke of it to persons who I deemed close. Some of my family members still don't know about what happened (well they will now lol) but that's ok. I'm fine and doing ok. I remember my mom (deceased now) told someone that I was a tough cookie when it came to pain and my emotions and that even though I may crack from time to time ... I do not crumble.

The question I keep getting is why didn't I speak out ... and to tell you the honest answer and the only answer I can give is that I was afraid. Point, Blank and Period. I want to encourage all to be aware of your surroundings, the people you meet or hang around. I would like to encourage victims to speak out and don't allow the fear and or shame to take over and keep you silent like it did me.

​I almost lost my whole self!

This longggggggg :-) (Yes probably the longest post I've done on this blog in a VERY long time) ... but this LONG post entry is not only because

April is National Sexual Assault Awareness and Prevention Month

but because my country does have a few issues including Mental Illness, Sexual Offences that we need to start addressing head on. It took a lot for me to write this down as well ... again that little girl afraid of being judged is poking her head out trying to get me to delete this post and keep quiet but the woman and mother in me sat her on the sidelines and said not today.

---

With ALL of the above being said ... I love my 242! ... As I keep saying my website is not intended to gloss over or ignore the issues in the 242. GoodNews242 is a PERSONAL BLOG and a Portal for Positive News, Articles and Events about the 242 to be shared with the intentions of allowing us to see more GOODNEWS!
I want my people to know a lot of good is around us and within us but we must allow it to shine.
Powered by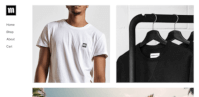 Create your own unique website with customizable templates.