DISCLAIMER: WHAT YOU ARE ABOUT TO READ IN THIS BLOG POST IS MY EXPERIENCE WITH A LOCAL CAR COMPANY. AGAIN, MY PERSONAL EXPERIENCE, MY FEELINGS AND THE EVENTS THAT TOOK PLACE ARE TO ME DEEMED ACCURATE AND TRUE. IF ANYONE HAS GOTTEN A CAR FROM THE COMPANY I AM WRITING ABOUT THAT IS GREAT FOR YOU AND I AM HAPPY THAT ALL WENT WELL HOWEVER, THIS IS MY EXPERIENCE AND I HAVE EVERY RIGHT TO EXPRESS AND SHARE IT. I AM NOT POSTING THIS TO BASH OR TO CAUSE ANY LOSS OF SALES BUT SIMPLY GIVING MY EXPERIENCE AND BLOGGING ABOUT IT.

---

After waiting for about 2 months on ordering a car from Japan finally I obtained the car late Friday February 10th 2017 from the company. Mr. Collie (the CEO) informed us that he would allow us to take the car home even though they were not able to finish licensing and insuring the car that day (which we were much obliged about). We were then informed that the horn was not working. He said it had been working before however whilst getting the car cleaned it just stopped working.

Mr. Collie said they would work on it on Sunday February 12th 2017 so that their mechanic could look at and fix it. He said it had to be a Sunday because their mechanic works on Sundays. We agreed on that and they would collect the car from us on Saturday February 11th 2017 so they could complete what was needed. The car was collected from our home late Saturday February 11th 2017.

On Monday February 13th 2017 in the afternoon before 5 p.m. we obtained the car from him officially on my work premises. He proceeded to show me around the car again with regards to showing me the horn was working. I even took a couple toots to the horn myself and yes the horn was working. He wanted to take a picture for promos of me receiving the car with their logo print out in my hand. We all left my work yard all pleased and went separate ways. We made our way home. The only places we stopped was to get some food, get some gas for the car and go directly home.

On Tuesday February 14th 2017 (Valentine's Day) early in the morning we left the house just before 7 a.m. to go to work and school. On the way down we noticed some slight jerking movements with the car however, we didn't panic right then we just was feeling it out and said if anything more we would contact him to see if this was an issue they had prior or not as I am well aware of the warranty time frame. We dropped my son off to school and I was dropped off to work. My son's father (who was driving) had obliged me by stopping to get me something a restaurant on Wulff Road and brought it back to me. He then proceeded to head home. However he came back within less than 20 minutes to my work. This was all before 9 a.m. mind you. He said that the car started jerking worse and seemed to be losing power and it did. He said he did not know what happened but that we needed to give Mr. Collie a call to have their mechanic check it out. My son's father spoke to him and Mr. Collie had asked him if anyone else had been under the hood to which replied no (which was the truth). He was then informed that someone would come down and collect the car by 11 a.m. No one collected the car until late in the afternoon. A young lady came to collect the car. She had mentioned to me that she got a car from this company last year and that her car was doing the same thing but that when getting a car it was common knowledge to get the car checked over once you get it. Now I had planned to get it checked AFTER the warranty expired because on their Facebook page it states that if anyone deals with the car during the time frame and without express permission it voids the warranty claim.

Anyway, on Wednesday February 15th 2017 the car was supposedly to be checked.

On Thursday February 16th 2017 we were told the car was to be ready by 4 p.m. and that he thought the idle was set too high. (Sigh) Again this was late in the evening when they finally arrived but alas we were like whatever. He had said that his mechanics suggested to us that we not use two certain brands of fuel to put in the car and we should exclusively use in their opinion another particular brand of fuel exclusively because it is much better than the other 2 brands. I will only say that is a bunch of bull caca. He had his mechanic with him who drove the car down and whilst we were talking the mechanic had said that he said he felt the car sticking. The mechanic had the car running the whole time we were talking. The mechanic said to us that he tells Mr. Collie that he doesn't fix the problem unless he knows what the problem is. That right there told me this was a problem and he wasn't sure what it was. Anyway basically, more time was needed to diagnose what the issue was. Mr. Collie said they had two mechanic shops they deal with. They would put the car on the machine and diagnose and try to get to the bottom of what was happening. We asked if the car was ok for us to drive home and his mechanic (I feel truthfully) had said that he couldn't guarantee that we would not shut off but we could try. At that point I appreciated the honesty but we needed to get home and we really had no one else so yes we tried to get home in the car. We all agreed (with a witness present I might add) that they would come on Friday February 17th 2017 morning first light come for the car to try and fix it. Well we got as far as the back of the mall (by Claridge primary side when the car lost power and stopped). We called Mr. Collie asap and he and his mechanic was able to stop back and get us. His mechanic took the car - I can only assume the car had cooled down which was why it started when the mechanic came. Mr. Collie gave us a ride to the front of the mall. He waited a little while with us while our ride was on his way. We talked a few and I explained some things to him as well (yet again) the importance of the car to us. Our ride was on his way and so I said to him that he was able to leave us with no worries. When I got home he did call to ensure that we got home. So I do thank him for that. I did let him know that my son had someplace to go this weekend that he really needed to have transportation. He said we SHOULD be straight by Friday (the next day). I said OK with hope and optimism.

Friday February 17th 2017 I messaged Mr. Collie after 1 p.m. and asked how we were looking. He told me to give him a call because he could not reach me on the phone. I called back and he said that they were still diagnosing and they felt that the throttle body was dirty as well as the idle needed to be adjusted. I told him my son had somewhere to be at 5:30am the next morning. He said well the car won't be ready. At this point I was in PANIC and MOM MODE because I had somewhere for my son to be and NO transportation to get him there for 5:30 a.m. I messaged him and asked if he had any options or any cars to extend to us or any rentals available. Keep in mind all of this happened after 2 p.m. I was devastated and literally crying on the phone because I felt like such a fool and a failure as a mother because how am I going to get my child where he needed to be? I asked my son's father to call Mr. Collie due to my upset. During all of my frustrations and trying to figure out how to manuver I found my coworker's brother who was able to assist me with a rental. I was able to secure a rental on my OWN. Thank God I had $250.00 to rent a car for 5 days only. $50.00 per day. Not including gas. My son's father informed me that Mr. Collie said he was not able to accommodate us with ANY type of assistance. No rentals nor any other vehicles ... NOTHING. This I found to be disturbing and unacceptable.

Mr. Collie messaged me on Saturday February 18th 2017 saying they were still working on the car. I did't message back because I just was too upset.

I heard nothing on Sunday February 19th 2017. PURE SILENCE DESPITE ME SEEING HIS WHATSAPP STATUS ONLINE off and on throughout the day.

I messaged Mr. Collie on Monday February 20th 2017 to inform him of what I ended up doing as well express my disappointment.

He then messaged me back:

ALL THAT ABOVE AND STILL HE WAS "LEANING TOWARDS" .... hold on I am getting ahead of myself .....

​On Tuesday February 21st 2017 and Wednesday February 22nd 2017 NOT A DAMN PEEP AGAIN.

On Thursday February 23rd 2017 I messaged Mr. Collie asking if there was an update? Is there another car that we can exchange for and letting you know that I needed a resolution asap. He didn't respond so my son's father gave him a call. My son's father then told him we wish to take him up on the offer of getting another car. He said Mr. Collie told him to give him an hour and that for him to call back. That day my son's father ended up running out of gas and BTC minutes on his way to pick up our son. He had to hustle for some gas to put into the rental which by this time I had paid on my own $300.00. My son's father called Mr. Collie from my office and in fact called me out of a meeting. You could only imagine the upset I felt when he said to me that Mr. Collie was saying that yet again he had no cars available for anything. Now at this point I had to catch myself because this company had adverts saying that they have LOCAL and OVERSEAS cars since the last shipment. Do not think that for not one moment I had not been watching his page. I did inform him that I watched his page for 1-2 years before deciding to go with his company. I did inform him that I checked up on his company and I also saw 2 persons that I knew who had gotten a car from him. As far as I am aware they haven't had any issues and I am glad for them.. After my son's father and I had to essentially run HOT on him he sent down 200.00 (NOT REIMBURSEMENT) but towards a weeks car rental which let me just say was not enough because rental cars do not run on water and 5 days is 250.00 or so not 200.00. Nonetheless I was in a position yet again I could not afford to be in so I accepted that gesture.

Now from the 23rd to 24th I got fed up and decided not to have anymore conversations with Mr. Collie so I decided to allow the men to see if this could get sorted. This was because I had realized that in some cases men tend to speak differently with other men than when with women in business transactions. Sad but sometimes true. Anyway, He had discussions with my son's father and my uncle who is a car junkie and I MEAN JUNKIE as well as mechanic. I expressed to both and ALL men involved that I didn't wish to have the note anymore and that I wanted another car. Now for some reason this man was STILL trying to push on us talking about he was LEANING towards giving us a new car. Honestly, I didn't want the note anymore because was not comfortable taking it home with me. ALL THIS TIME AND DUDE WAS LEANING TOWARDS GIVING US A NEW VEHICLE? I was so over it when I heard that. He needed to be like NIKE and JUST DO IT! He needed to be real and say they didn't know what was wrong with the car and you will have a new one dropped off within the week. NOT LEANING TOWARDS and when another shipment comes in. EVEN SO he could have said I will continue to pay for your rental until ... but LEANING TOWARDS?

He called my son's father on Saturday 25th February 2017 (at this time I was hustling on my own to pay for the gas and additional rental but anyhoo) stating that the car should be ready by end of day if not on Monday. Now here I was so angry because I was like this man did not hear I didn't want the note anymore? Like what is the deal I SAID I DIDN'T WANT THE NOTE WE WOULD TAKE HIM UP ON THE OFFER ON ANOTHER CAR! I don't know who he was trying to hand that car off to but it sure wasn't going to be me! I had already spoken to my attorney about this like a couple days prior and put her on notice in case this took a left turn into hell. She expressed that in her legal advice that we be awarded with another car or our money fully refunded.

At this point on Sunday 26th February 2017 I officially requested to be reimbursed my $5,000.00 which was paid to him back in November 2016.

I was no longer confident in his company or even his mechanics. I was no longer confident that in the event we were to obtain a new car from his company, that the same thing will not happen nor was I confident that if we accepted the note from him that it will run in a reasonable and acceptable manner as one would expect even if the car is pre-owned.

Now Mr. Collie claimed that he had told my uncle and my son's father we could drive the note when it gets fixed until another shipment comes in and he will give us another vehicle. But ummm we drove by at night and saw two cars that he had showcased on the road advertising with the sign on the car. (Yes stalker material here if needed be lol) ... But who is going to drive a car with known issues that we don't want anymore ... I couldn't trust that ... and what if something else happened while we were driving it? ... No I wasn't going to do that. I was done and over it like donkey kong. I had a rental from February 17th to March 6th 2017 ... 50.00 per day does not include gas and all this man would cough up was $200.00 no kind of remorse and really had a no care attitude about it. He may not see it that way but his tone and actions at that time do not match up with sense.

From then on I allowed my lawyer to talk. I didn't want to see Mr. Collie and I didn't even want to breath the same air as this man. The whole attitude that this man was giving off like HE was doing us a favor and he would get to us when he would get to us! No sir BAD business, BAD business! You know it's bad when your lawyer have to have some serious choice of words for a person. I would never again EVER in my LIFETIME want to see that man or his company again.

On March 3rd 2017 I was following up on the refund check and then again on March 5th 2017 ... He didn't answer me until March 5th 2017 and said he was tied up and didn't want to respond to me in the late hours he was free. The check would be ready by the end of the week which was March 10th 2017. Ohhhhh due tell me why in the NAME of ALL THAT IS GOOD there was drama with this too? AND in the midst of it all have the nerve (because I was yelling in the background as I was toooooo upset) to ask what I was making noise in the background for? ... My GOD the arrogance ... the arrogance ... and writing this I am just reliving that moment of rage just fill my soul.

Now to some you may be thinking too harsh or too rushy but I was paying the bank back on a loan for a car I didn't have. DO you know what that is like? That is like having your salary garnished every month for a house you can't move into because it is infested with termites! I had made plans specifically which revolved around us getting that car. It was not only for personal reasons but for business as well! I made sure this man KNEW off the top how important the car was and the need for it and STILL in the end he carried on like since I wasn't getting the car anymore from him that I could be put on the back burner! Well damn no! You do not treat people like that. You do not do business like that. I was loosing sleep, frantic, upset I felt like I had a bad breakup. Like come on! I was a wreck because I HAD PLANS and it was pushed back and dude had a casual attitude about it ... especially towards the end. Business owners YOU ARE NOT DOING THE CUSTOMER A FAVOR ... THE CUSTOMER CHOSE YOU NOT THE OTHER WAY ROUND! When your customers and the lawyer have to tell you off .. buddy that is not good business.

---

SO ANYWAY I DIDN'T WANT TO POST THIS WITHOUT A GOOD ENDING!

I found somewhere else to go once I got the check from Mr. Collie (SMT I still feel like he was trying to hold off trust me I LOVE MY LAWYERS!) ... I got me another note and I am pleased and satisfied!

Moral of this story ... all that glitters ain't always gold. What seemed like a good deal turned out to be my emotional nightmare. Take time and research more when giving people your money. PS. He really doesn't need to come for me after this post because I really am not the one and I have proof of what I am saying. I can now chalk this up as a life experience. But that is how it went with purchasing my first car EVER!

---

Ok, so it has been a while since I posted. Again, some drama unfolded which left me emotionally drained.

I am working on some things to come shortly as it pertains to more original content. Stay tuned.

Coming SOON ... REAL SOON ... My experience on purchasing my first car EVER in my life and what ALLLL happened that has left me feeling VERY VERY SALTY!

STAY TUNED!!
Powered by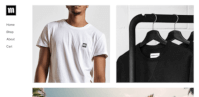 Create your own unique website with customizable templates.