Friends of the Environment (Abaco Bahamas) is the only local non profit environmental organization devoted to preserving Abaco's fragile environment and working towards a more sustainable future. They work in five areas which are Marine Conservation, Terrestrial Conservation, Education, Recycling, and Sustainable Development Practices.

They are hosting a traveling film festival featuring environmental films from around the world that will be seen on the big screen to educate on the importance of protecting and sustaining our environment.

The dates and times are as follows:

Hope Town, Hope Town Lodge, Tuesday January 15th, 6 -8 p.m. Green Turtle Cay, Green Turtle Club, Tuesday, January 22nd 6 – 8 p.m. Treasure Cay, Treasure Cay Community Center, Wednesday, January 30th 4 – 6 p.m.

For more information you can contact:

Mrs. Kristin Williams / Friends of the Environment

P.O. Box AB-20755

Marsh Harbour, Abaco

The Bahamas

Phone:

(242) 367-2721

Fax: (242) 367-0722

info@friendsoftheenvironment.org

Click

here

to visit their website, purchase tickets online or you can even reach out to them via

facebook.

---

The Island President
The Island President is the story of President Mohamed Nasheed of the Maldives, a man confronting a problem greater than any other world leader has ever faced – the literal survival of his country and everyone in it. After bringing democracy to the Maldives after thirty years of despotic rule, Nasheed is now faced with an even greater challenge: as one of the most low-lying countries in the world, a rise of three feet in sea level would submerge the 1200 islands of the Maldives enough to make them uninhabitable. A classic David and Goliath tale, The Island President captures Nasheed's first year in office, culminating in his trip to the Copenhagen Climate Summit in 2009 where the film provides a rare and unprecedented glimpse of the political horse-trading that goes on between world leaders at such a top-level global assembly.

End of the Line
The End of the Line, the first major feature documentary film revealing the
impact of overfishing on our oceans, had its world premiere at the Sundance Film Festival in the World Cinema Documentary Competition. In the film we see first-hand the effects of our global love affair with fish as food.

It examines the imminent extinction of Bluefin tuna, brought on by increasing
western demand for sushi; the impact on marine life resulting in huge
overpopulation of jellyfish; and the profound implications of a future world
with no fish that would bring certain mass starvation.

Filmed over two years, The End of the Line follows the investigative reporter
Charles Clover as he confronts politicians and celebrity restaurateurs, who
exhibit little regard for the damage they are doing to the oceans.
Powered by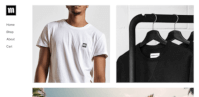 Create your own unique website with customizable templates.