---
Good News!

American King James Version

And how shall they preach, except

they be sent? as it is written, How beautiful are the feet of them that preach the gospel of peace, and bring glad tidings of good things!

---

Think On These!
"The Bahamas is comprised of 700 islands sprinkled over 100,000 square miles of ocean starting just 50 miles off the coast of Florida. The archipelago is an ecological oasis featuring 2,000 breathtaking islands and cays and boasts the clearest water on the planet—with a visibility of over 200 feet." .... See more on the official website of The Bahamas.
Powered by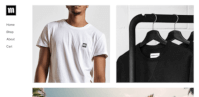 Create your own unique website with customizable templates.