So, I got a chance to try the food from the famous Popeyes Bahamas yesterday evening. I took the chance of stopping by on the way home because I saw that the line inside was not crowded as it has been since it's been open. I don't know if it was because of the time I was passing or what but I was just glad because it's usually booked to capacity on the inside and the drive thru is usually all the way by Sammy's Chicken down the road so! lol

Now everyone I know are trying to compare KFC to Popeyes and to tell you the truth for me KFC wins in flavor with those 11 secret herbs and spices lol. However, KFC I have found over the years to be too greasy and somewhat getting to be on the salty side (the original and spicy) AND I tend to get heartburn right after.

Popeyes chicken I am pretty ok with. I mean you know ... it's not ALLLLLLLLLLLLLL of that to me but it's not bad in my eyes. For me it wasn't greasy like that it was crunchy and it wasn't salty (even though some pieces for me seemed a bit "fresh" once I got underneath the skin but again I'm not a fan of too much salt). In any event, I was just glad I did not get the usual after effects of heartburn with this chicken. BTW I had gotten the Mild and Spicy. Be aware though that their spicy to me is not like the KFC spicy so don't go there expecting the goat pepper type of thing! The Mild should be regular and the Spicy should be Mild and they need to step it up a notch for it to be really spicy (those hot sauce packets ain't gonna do it)!

With regards to the slaw I am not a fan of it ... that needs a bit of something ... some 242 flavoring up perhaps lol. The Mashed Potato with gravy you cannot (well should not) go wrong with that and I highly enjoyed it.

The biscuit is always my favorite with KFC and thus the same with Popeyes. For me though Popeyes has a bit more "buttery smooth" feeling in your mouth and I decided to put the honey sauce on it ... mmmm mmm goodness through and through!

Well of course in my world I had to stop by Gordo's and a cold Kalik and a Pepsi/Coke soda .... It sure goes well with a meal (see the evidence my peeps can put it down aye! lol)

Overall, I was impressed. I will (IF the line EVER dies down) try to get there to purchase the shrimp and fish off the menu.

Powered by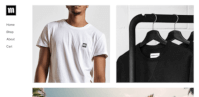 Create your own unique website with customizable templates.